The science is in!
https://www.demogr.mpg.de/papers/worksho...aper07.pdf
The divorce rate is almost linear to a woman's income. The previous study on partner counts showed no real difference between 2 and 20+ partners.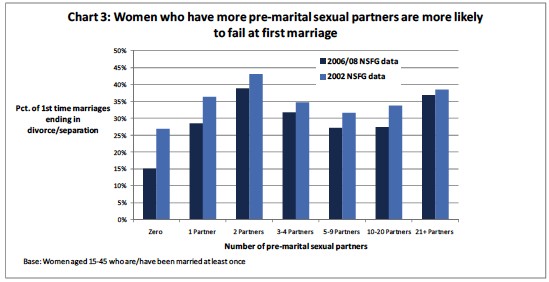 However, this study shows a very, very clear line in the true measure of divorce
Women are least likely to divorce regardless of total income, when she earns less. The more she earns - regardless of her husband's earnings, the more likely she is to divorce. 
Couples in the highest quintile of earnings are the least likely to divorce as her income rises - up until she's earning 3x or more than her husband. Then the divorce rate is nearly 90%.
---